Our Prices
At London Vaccinations Clinic, we understand the importance of affordability when it comes to travel vaccinations and blood tests. That's why we continuously review our prices to ensure they remain highly competitive while providing the best value for our patients. With our comprehensive range of services, you can trust us to deliver exceptional quality at affordable rates.
We believe in transparency, which is why we provide a comprehensive price list for all our services. You can easily access our price list below to see the exact cost of each travel vaccination and blood test. This allows you to plan your healthcare expenses and make informed decisions about the services you require.
Please note all prices listed are costs Per dose.
Travel Vaccinations
| | | | |
| --- | --- | --- | --- |
| Cholera | In stock | Course of Two | £47.50 |
| Diphtheria Tetanus and Polio | In stock | Single Dose | £50 |
| Hepatitis A (Adult) | In stock | Single Dose | £86 |
| Hepatitis A (Child) | In stock | Single Dose | £70 |
| Hepatitis A Adult and Hepatitis B Adult | In stock | Course of Three | £91 |
| Hepatitis A Child and Hepatitis B Child | In stock | Course of Three | £80 |
| Hepatitis B Adult | In stock | Course of Three | £66 |
| Hepatitis B Child | In stock | Course of Three | £55 |
| Japanese Encephalitis | In stock | Course of Two | £151 |
| Measles, Mumps and Rubella | In stock | Course of Two | £60 |
| Meningitis ACWY + Certificate | In stock | Single Dose | £75 |
| Rabies | In stock | Course of Three – intradermal | £66 |
| Rabies | In stock | Course of Three – intramuscular | £115 |
| Tick Borne Encephalitis Adult | In stock | Course of Three | £91 |
| Tick Borne Encephalitis Child | In stock | Course of Three | £76 |
| Typhoid | In stock | Single Dose | £65 |
| Yellow Fever + Certificate | In stock | Single Dose | £90 |
Other Vaccinations
| | | | |
| --- | --- | --- | --- |
| Chicken Pox/ Varicella | In stock | Two Doses | £85 |
| Flu (Quadrivalent Influenza) | In stock | Single Dose | £15.99 |
| Hib/MenC Haemophilus influenzae B and meningococcal C vaccine | Call to reserve | Single Dose | £105 |
| HPV (Gardasil9) | In stock | Course of Three | £185 |
| Meningitis B (Bexsero) | In stock | Single Dose | £175 |
| Pneumococcal (prevenir 13) | Call to reserve | Single Dose | £110 |
| Rotavirus | Call to reserve | Single dose (oral) | £70 |
| Shingles (Zostavax) | In Stock | single dose | £200 |
| Shingles Vaccine (Shingrix) | In stock | Two Courses | £255 |
| Whooping Cough (Pertussis) | In stock | Single Dose | £125 |
Anti-Malarials
| | | | |
| --- | --- | --- | --- |
| Atovaquone / Proguanil Adult 12 tablets | | | £55.20 (1 box of 12 tablets ) |
| Atovaquone / Proguanil Child 12 tablets | | | £37.20 (1 box of 12 tablets ) |
| Doxycycline 50 tablets | | | £49.20 |
| Larium Per tablet | | | £4.80 |
Travel Kits and Accessories
| | | | |
| --- | --- | --- | --- |
| Antibiotic Tummy Kit | | | £25 |
| DEET 50% 100ml | In Stock | | £11.99 |
| DEET 50% 50ml | In Stock | | £9.00 |
| Life system – Chlorine dioxide bottle set | In stock | | £8 |
| Life system – Chlorine water purification tablets | In stock | | £3.99 |
| Life system – Mini sterile kit | In stock | | £12.99 |
| Lifestraw – filter bottles | In stock | | £49.50 |
| Lifestraw – Personal water filter straw | In stock | | £26.95 |
| Micro Mosquito Net – double | | | £28 |
Consultation and Certificates
| | | | |
| --- | --- | --- | --- |
| Rabies post exposure consultation | | | £35 |
| Re-Issue yellow fever Certificate | | | £35 |
| Travel Health Consultation | | | £20 |
| Yellow fever Exemption Certificate | | | £35 |
BCG / Tuberculosis
| | | | |
| --- | --- | --- | --- |
| BCG / TB Vaccine | Available | One Dose | £80 |
| Mantoux / PPD Test | Available | Takes 48 – 72 hours | £95 |
| Quantiferon Gold Blood Test for Diagnosis | Available | A single blood test 3 days | £131 |
| Scar Check | Available | n/a | £56 |
Blood Tests
Vaccinatable Disease
Availability
Course
Price (per dose):
Anti-mullerian Hormone (AMH)
£105 (3-5 days)
Blood Alcohol Screen
£150 (5-7 days)
Blood Drug Screen
£250 (5-7 days)
Blood Group Test (Rhesus RH status / ABO)
£66 (3-5 days)
C Reactive Protein (CRP)
£30 (3-5 days)
Cancer Markers
£200
£450
£300
£300
Various results timings
Chicken Pox (Varicella zoster Immunity (IgG)
£65 (3-5 days)
Chicken Pox (Varicella zoster Recent Infection (IgM)
£65 (3-5 days)
Chlamydia
£54 (3-5 days)
Chronic Fatigue Screen
£450 (Up to 5 days)
Clotting / Coagulation Screen (INR / Prothrombin Time, APTT, Fibrinogen)
£60 (3-5 days)
Courier transport
£25
Cytomegalovirus (IgG/IgM) Antibodies (Immunity)
£69 (4 hours with Courier £10)
Dengue Virus Serology
£90 (2 – 5 days)
Epstein-Barr Virus Antibodies
£90 (3-5 days)
Ferritin
£55 (3-5 days)
Fertility Screen Men
£210 (3-5 days)
Fertility Screen Women
£210 (3-5 days)
Folate
£50 (3-5 days)
Follicular Stimulating Hormone (FSH)
£45 (3-5 days)
Full Blood Count (FBC)
£35 (3-5 days)
Genetic History Screen
£500 (Up to 5 days)
Glucose
£49 (3-5 days)
Gonorrhoea
£54 (3-5 days)
Gut Health Screen
£360 (3-5 days)
HBA1c (Glycosylated Haemoglobin)
£49 (3-5 days)
Health & Fitness Screen
£370 (3-5 days)
Hepatitis A – Surface Antibodies IgM & IgG (Immunity)
£60 (3-5 days)
Hepatitis B Antigen & Antibodies (Immunity & Diagnosis)
£90 (3-5 days)
Hepatitis B Core Antibody
£60 (3-5 days)
Hepatitis B Surface Antibodies (Immunity)
£65 (3-5 days)
Hepatitis B Surface Antigen (Diagnosis)
£65 (3-5 days)
Hepatitis C Antibodies
£49 (3-5 days)
Herpes 1&2 Antibodies
£170 (3-5 days)
HIV/Hep C / Hep B antigen and antibodies
£135 (3-5 days)
Human Immunodeficiency Virus (HIV 1&2)
£49 (3-5 days)
INR
£50 (3-5 days)
Iron Profile (Iron Binding Capacity, Transferrin, Folate, Serum Iron)
£80 (3-5 days)
Lead
£75 ( Up to 5 days)
Lipid Profile (Cholesterol, HDL ,LDL, Non-HDL, Triyglcerides)
£50 (3-5 days)
Liver function test (Bilirubin, ALP, AST, ALT, GGT, Albumin)
£55 (3-5 days)
Lutenising Hormone (LH)
£45 (3-5 days)
Magnesium
£36 ( Up to 5 days)
Mefloquine
£38.40 (1 box of 8 tablets)
MMR: measles mumps and rubella Antibody
£159 (3-5 days)
Post Travel Health Screen
£560 (3-5 days)
Progesterone
£45 (3-5 days)
Prolactin
£45 (3-5 days)
Rabies Antibody
£210 (10 days)
Rubella Antibodies
£59 (3-5 days)
Sexual Health Screen (Includes a urine culture and blood test)
£185 (3-5 days)
Syphilis RPR/VDRL
£49 (3-5 days)
Testosterone
£45 (3-5 days)
Thyroid Screen (FT3, FT4 & TSH)
£150 (3-5 days)
Thyroid Stimulating Hormone
£40 (3-5 days)
Thyroxine (T4)
£40 (3-5 days)
Toxoplasmosis Antibody (Immunity)
£72 (5 days)
Tuberculosis, Quantiferon Gold Plus
£130 (3-5 days)
Urea and Electrolytes (Urea, Potassium, Sodium, Creatinine, Chloride, Bicarbonate)
£55 (3-5 days)
Urine Alcohol Screen
£150 (3-5 days)
Urine Drug Screen
£180 (3-5 days)
Vitamin B1
£90 (Up to 5 days)
Vitamin B12
Vitamin B12
1
£65
Vitamin D (25-OH)
£75 (3-5 days)
Yellow Fever Antibodies
£272 (10 days)
Zika Virus Antibodies
£204 (5-7 days)
Zinc
£49 (Up to 5 days)
Our Clinics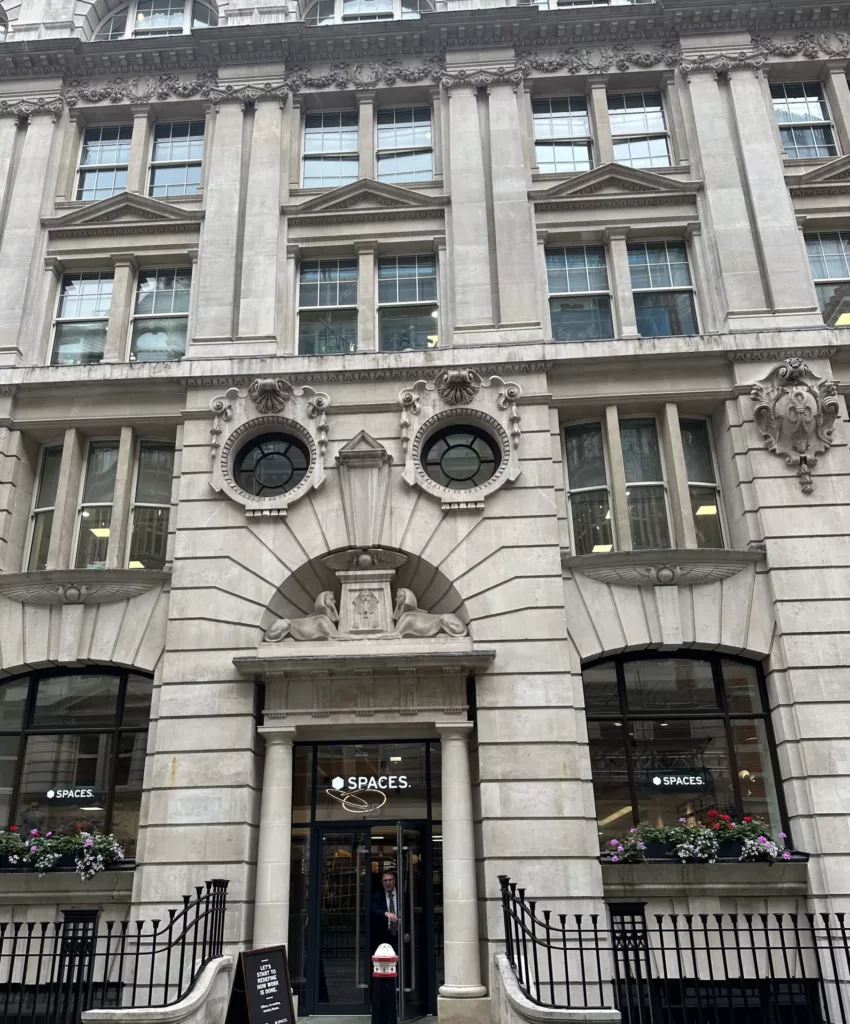 Liverpool Street
London Vaccination Clinic Spaces
35 New Broad Street, London
EC2M 1NH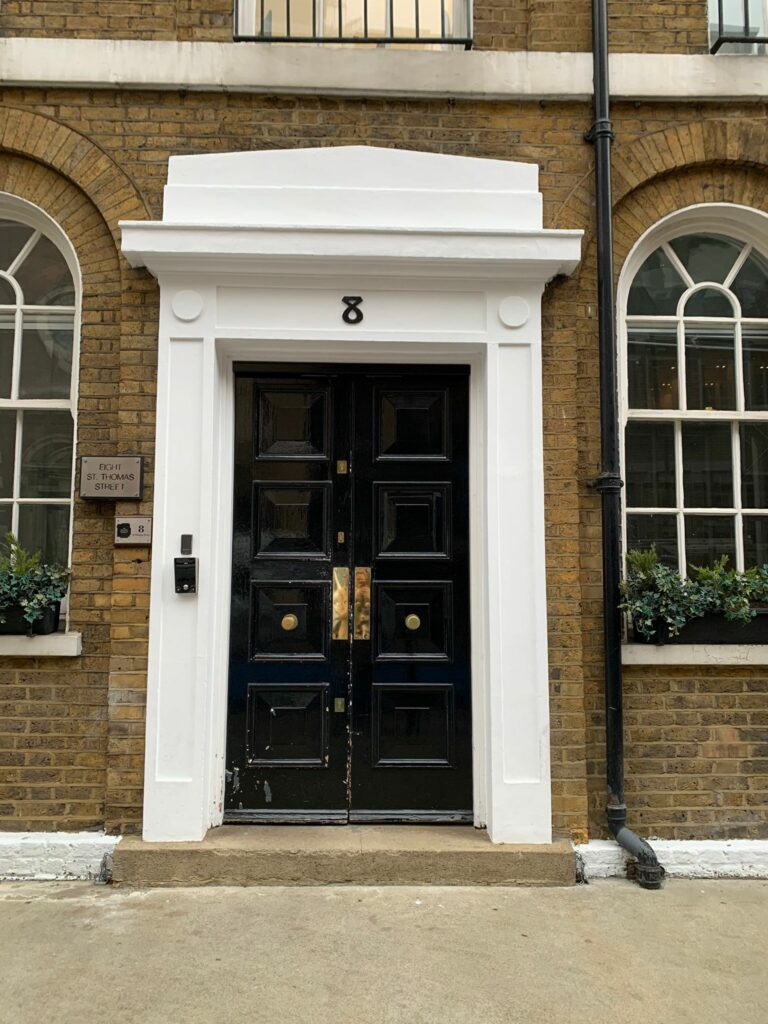 London Bridge
8 St Thomas Street
London
SE1 9RS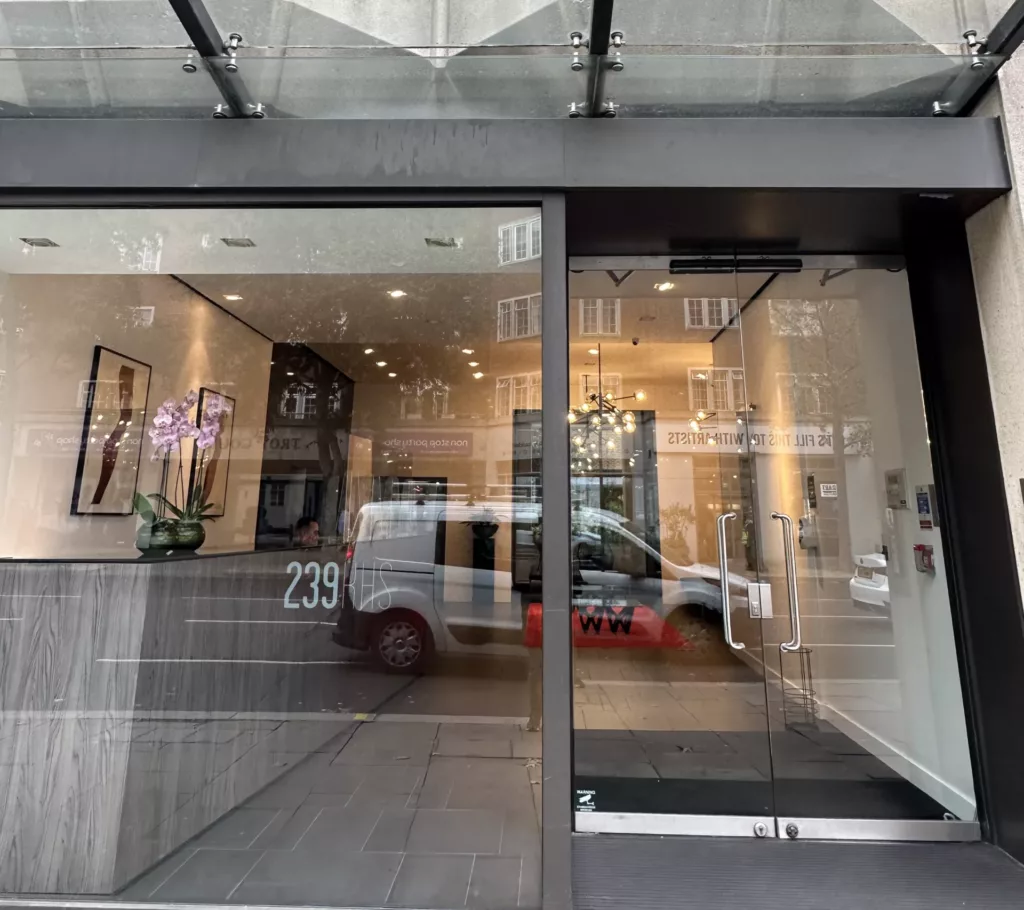 Kensington
Office 104
239 Kensington High St
W8 6SN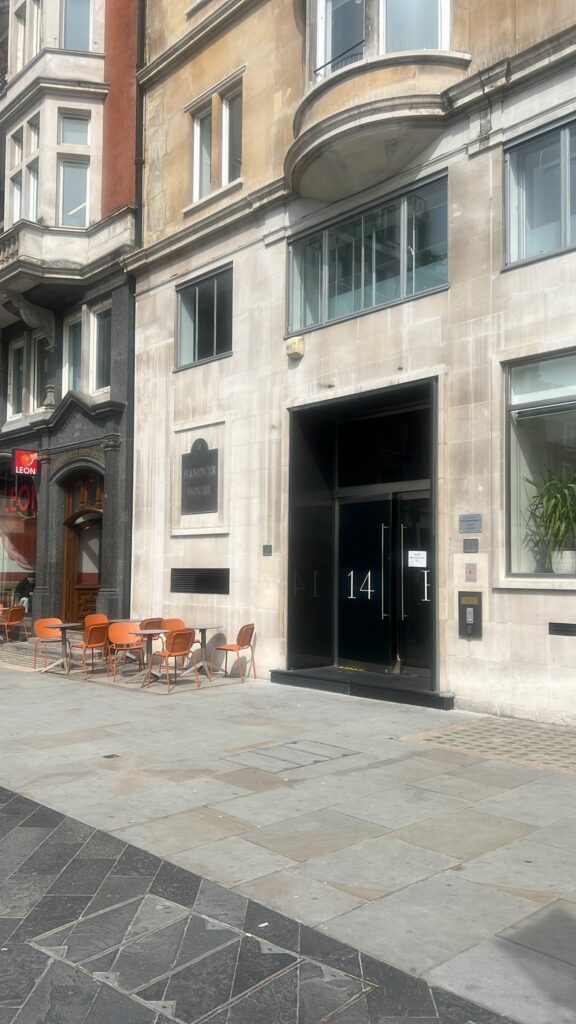 Mayfair
Office 14-16
Hanover Square, London
W1S1YH
Battersea Park
The Engine Room Battersea Power Station, 18, Circus Rd S, London SW11 8BZ