London Travel Vaccination Clinic – Soho Square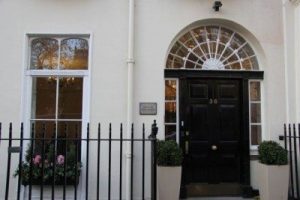 We provide a full range of travel vaccination services from our clinic in the heart of the West end in London, complementing our travel clinic in the City of London.
Travel Clinic Oxford Street
Conveniently located for people working in or visiting the West End and Oxford Street, we are located in the heart of this bustling area in a beautiful Georgian building at 36 Soho Square, directly across from the vibrant gardens. We are just a short walk from Oxford Circus (Victoria and Central Lines) and Tottenham Court Road (Central and Northern Lines) tube stations.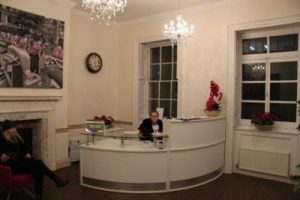 Travel Vaccination Services
If you need last minute travel vaccinations, malaria medication or any other travel health related needs please contact us. We have appointments available every day of the week including mornings, afternoons and evenings. You can get in touch with one of our specialist travel vaccination nurses in a number of ways. Call us on 020 7112 5198, email info@londonvaccinationclinic, book online or walk in and visit us at 36 Soho Square, London, W1D 3QY.
Travel Vaccinations and Medication
No matter where it is in the world that you are travelling to, we can provide you with all of the travel vaccinations and medication that you require to stay healthy on your travels. Have a look at our travel vaccination pages for more information about the vaccinations you require or check out our destination information regarding what is needed for you trip.
Yellow Fever Clinic
We are a UK Yellow Fever Vaccination Centre UKYFVC5252/UKYFVC5224 which means that we have a full stock of the Yellow Fever Vaccination for people that are travelling to Africa or South America and require vaccination. As a registered Yellow Fever Centre we are also authorised to provide Yellow Fever Certificates which are are requirement for entry into a number of countries where this disease is endemic. The Yellow Fever Vaccination is given as a single dose and provides protection 10 days after administration and lasts for ten years.
Walk in Travel Vaccinations
It is always best to book in advance and come and see us at least six weeks before you travel. This will give you enough time for any courses of vaccinations to be administered, such as rabies which requires three vaccinations over a period of a number of weeks. However, if you are travelling last minute and need advice or boosters do drop in and we will always try and find a time to squeeze you in. It is always better to be seen than not.
Corporate Accounts and Onsite Visits
If you and your team travel regularly for work, please speak to us as we have corporate accounts which make it easier for you and your staff to be seen and sorted without the hassle of individual expenses and juggling appointments. If you are travelling as a group we can also come to you with our mobile vaccination clinic. We can come to your office at a time that suits you, saving the hassle of travelling across town and finding time off work.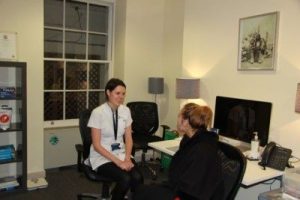 Contact Us
London Vaccination Clinic
36 Soho Square London
W1D 3QY.
Phone: 020 7112 5198
Email: info@londonvaccinationclinic.co.uk