Rabies Vaccinations and Travel: What You Need to Know
As the world begins to return to normality after the pandemic, the Coronavirus has highlighted the need for better safety and consideration when travelling the world. While getting the best travel vaccinations possible before taking your trip abroad has always been important, the last two years have highlighted just how vital they really are.
With stricter travel restrictions in place and the risk of infection high, it's important to feel confident that you're as protected as possible before taking off on that next flight. 
When it comes to getting rabies vaccinations to protect ourselves from potential infection, the UK is one of the safest countries in the world. However, while it's not so much of a concern here, the disease is still very much prominent in other countries across the globe.
It's easy to overlook these dangers when you reside in a country that's almost entirely rabies-free. That's why whether it's a one-off trip or the beginning of a regular trip back and forth between countries, getting a rabies vaccination for travel is essential.
Doing so will not only keep you and your loved ones safe but also prevent you from suffering from significant health issues that can lead to your death.
We've put together an easy to follow guide that answers commonly searched questions about rabies vaccinations. We hope that providing you with all the information you need will help you to make the best decision possible for you and your travel companions for a safer journey.
What Is Rabies?
Rabies is an extremely dangerous infection that spreads quickly to the brain and nerves. The infection is usually spread through a bite or scratch from an infected animal.
However, it's a common misconception that scratches and bites are the only way an animal can transmit a rabies infection. An infection can also be transmitted in the event of a lesion, scratch or open wound being licked by an animal who carries rabies. It can also be transmitted to humans by animals via the mouth, nose or eyes.
While rabies is predominantly found in dogs, foxes and bats, these are just a few of the animals capable of passing on a rabies infection. As a matter of fact, it can actually be spread to any warm-blooded animal.
Below are some of the most common animals that can spread rabies by infecting humans.
Dogs
Bats
Monkeys 
Cats
Raccoons
Jackals 
Foxes
Skunks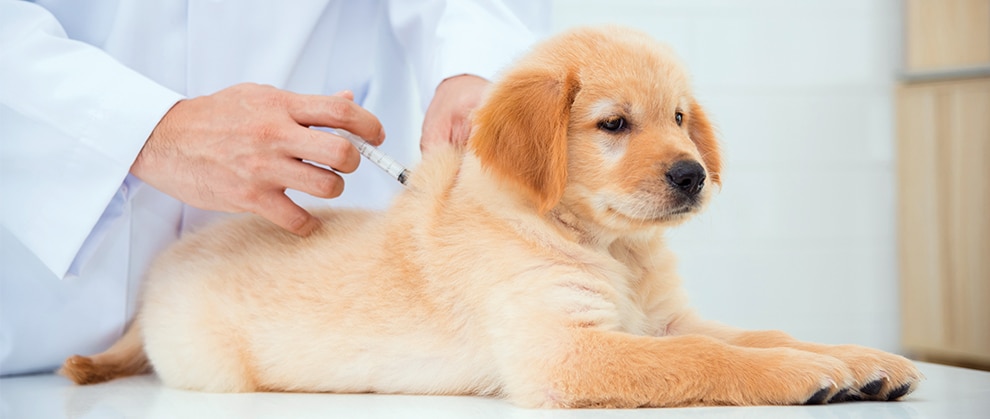 It's important to remain vigilant in countries with a high rabies infection rate, particularly around these animals. Rabies vaccinations help to significantly reduce your risks and allow you to feel more protected on your travels.
What Does Rabies Do to Humans?
Rabies aggressively attacks the nervous system of the person infected. Once a rabies infection is in the brain of its host, it will begin to multiply quickly. Spreading through the body soon afterwards, an infected human will begin to deteriorate almost immediately.
There is no known cure for an infected person who hasn't had a rabies vaccine. Unfortunately, death is highly probable within a matter of days.
Rabies Symptoms
Rabies symptoms are initially similar to common flu symptoms. But this can change drastically within a matter of days, depending on the type of rabies a person contracts.
Generally speaking, common rabies symptoms include:
A high temperature
Nausea and vomiting
Persistent headaches
Partial paralysis
Hallucinations
Aggressive behaviour
Muscle spasms
Frothing at the mouth
Producing too much saliva
In the event of a rabies diagnosis after these symptoms appear, there is unfortunately very little that a medical professional can do. Even if treated immediately, rabies is still potentially fatal.
Do I Need a Rabies Vaccination?
While rabies in the UK is extremely rare, some wild bats do still carry it. However, if you're looking into travel vaccinations for your next trip, overlooking the necessity of a rabies vaccine could prove to be disastrous.
If you're infected with the disease and don't have a rabies vaccine then there is no known cure. Not only this, but your travel insurance will not cover a rabies infection if you're unvaccinated.
That's why it's vital to get a rabies vaccination for travel if you're planning a trip to an area that's high risk for infection.
Areas Where You'll Need a Rabies Vaccination
When researching the travel vaccinations you'll need in order to have a safer and less stressful travel experience, it's important to consider ways to prevent a rabies infection. In countries where stray dogs, foxes and wild bats are common, your chances of infection increase significantly.
The potential risks of catching a rabies infection exist worldwide, but below are some of the world's more popular travel destinations where a rabies vaccination for travel is essential to avoid a potentially fatal infection.
Afghanistan
Argentina
Bangladesh
China
Costa Rica
India
Kenya
Nigeria
Pakistan
Poland
Vietnam
Zimbabwe
Are you looking for a specific region in order to better understand the risk of a rabies infection? The most recent guide to which countries are at the highest, medium and lowest risks of giving unvaccinated visitors a rabies infection can be found here.
Getting a Rabies Vaccination for Travel Purposes
Getting a rabies vaccination for your next trip abroad should be done well in advance of your departure day. 
As you'll require a dose of 3 rabies vaccinations over the course of 28 days, it's important to plan ahead. All three doses will need to be administered by a healthcare professional before you take your trip, in order to protect you fully.
After each of your rabies travel vaccinations, it's possible that you may experience some mild side effects. This can range from mild pain and inflammation to having flu-like symptoms. These side effects are all perfectly normal and should pass within a matter of days.
How Long Do Rabies Vaccinations Last?
Once you've had your vaccine (or a number of vaccines depending on your travel needs), the rabies course of vaccinations will last forever. In some rare cases, regular rabies vaccine boosters will be required, but these are mainly reserved for people who work in veterinary care.
Getting a Rabies Vaccination in London
Getting your rabies vaccination in London doesn't have to be a difficult and long-drawn-out process. While we've taken the time here to provide all the information possible in order to help you make the best decision possible for your travel needs, it's essential that you discuss your plans further with a qualified healthcare professional.
Finding the right travel vaccination clinic means looking for a service that's tailored to your specific needs, instead of being booked in and injected with unnecessary vaccines.
What matters the most is that you're able to enjoy your trip with the right protection. To do this, all you need to do is discuss your travel plans with an attentive and dedicated team that puts your healthcare needs first.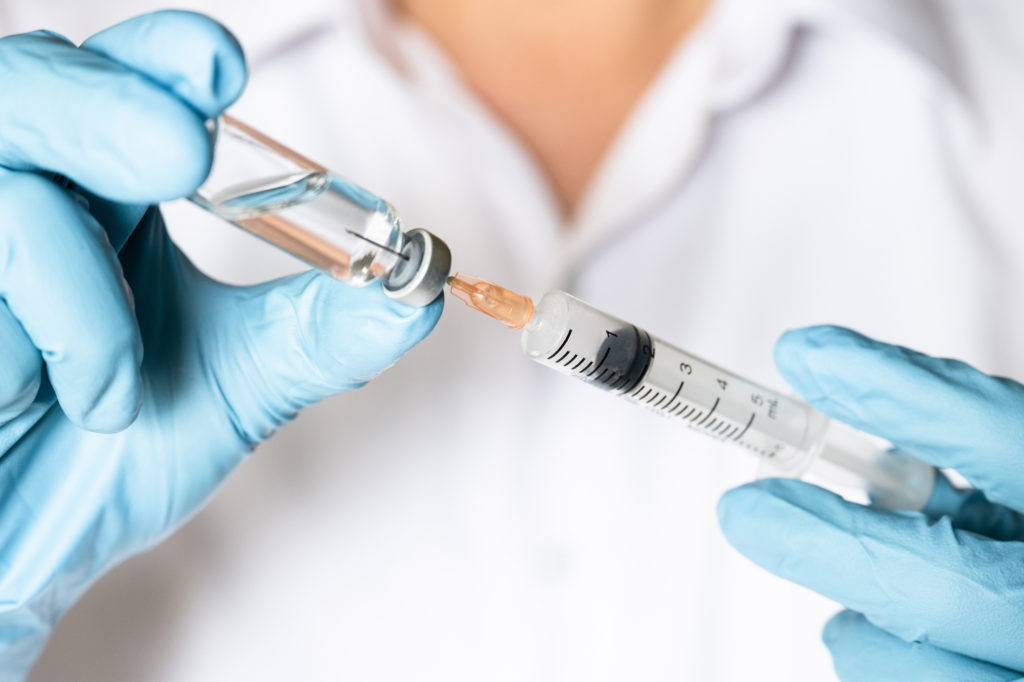 Why Choose the London Vaccination Clinic for Your Rabies Vaccine?
At the London Vaccination Clinic, our dedicated healthcare travel professionals have been vaccinating businesses and individuals in large numbers since 2013. 
Our London travel clinics follow the required vaccines and boosters that the NHS services and UK Government recommend for foreign travel. In addition to this, we include our own expertise in order to fully understand the best steps towards keeping you safe and making your next trip memorable for all the right reasons. 
Are you looking for rabies vaccines in London but don't know where to start? Below are just a few of the benefits London Vaccination Clinic can offer you.
We are rated excellent on Trustpilot.
Available to come to your place of business and home visits.
Group discounts for businesses travelling in larger numbers.
A thorough but fast service with the London lifestyle in mind.
CQC and UKAS accredited.
Our helpful team is available to discuss any concerns or answer any questions you may have about your travel vaccinations.
Travel Safer. Travel in Confidence. Book Today.
As a group of passionate travellers ourselves, we've seen the mistakes that so many vaccination clinics make. We share the frustrations that our clients have when it comes to finding a service that understands the individual needs of a customer.
There is no such thing as a one-size-fits-all approach to travel vaccinations. At the London Vaccination Clinic, you'll be heard, understood, and provided with a service that's catered to what you need without unnecessary vaccines or time-wasting.
Stay safe and stay away from being overcharged. Travel safer and in confidence by visiting a team that's dedicated to keeping all travellers healthy and excited to embark on their next trip.
Contact our team today and let's get you vaccinated and prepared for your next adventure.