Long COVID: The long-term Effects
While a COVID infection can come and go, sometimes your symptoms can last a lot longer than expected. If there's no other underlying cause of your COVID symptoms (chest pains, fatigue, high temperature, etc) you could well have Long COVID. Millions of people across the UK are currently suffering from it.
What is Long COVID? And what are the long-term effects? We've everything you need to know – from causes to symptoms to recovery.
What's Long COVID?
Long COVID is used to describe the symptoms that continue to develop after a COVID infection has gone away. It's still not an official medical term because research around Long COVID is currently limited.
You might also know Long COVID as 'post-COVID syndrome' – when symptoms continue for longer than 12 weeks.
What are the long-term effects?
So how do you know if you have Long COVID? What should you look out for?
There are a variety of symptoms you can have with Long COVID, including all sorts of respiratory, neurological, psychological and gastrointestinal symptoms.
The most common Long COVID symptoms include but are not limited to:
extreme tiredness (commonly known as Long COVID fatigue)
shortness of breath 
chest pain and tightness
heart palpitations
high temperature and fever
nausea and vomiting
stomach pains and loss of appetite
insomnia 
pins and needles
joint and muscle pain
problems concentrating (commonly known as brain fog)
depression and anxiety.
How can you treat Long COVID?
Long COVID affects people differently, so there's no specific Long COVID treatment. Rather than a one-size-fits-all approach, the best way to deal with this diagnosis is to manage your ongoing symptoms with a good diet, regular exercise, and medication.
It's good to get an accurate diagnosis in order to get the most helpful advice on treating and managing your symptoms. Long COVID recovery can take some time.
How does Long COVID affect your daily life?
With there being no specific cure or Long COVID treatment, the effects of it can disrupt the quality of your life in many ways.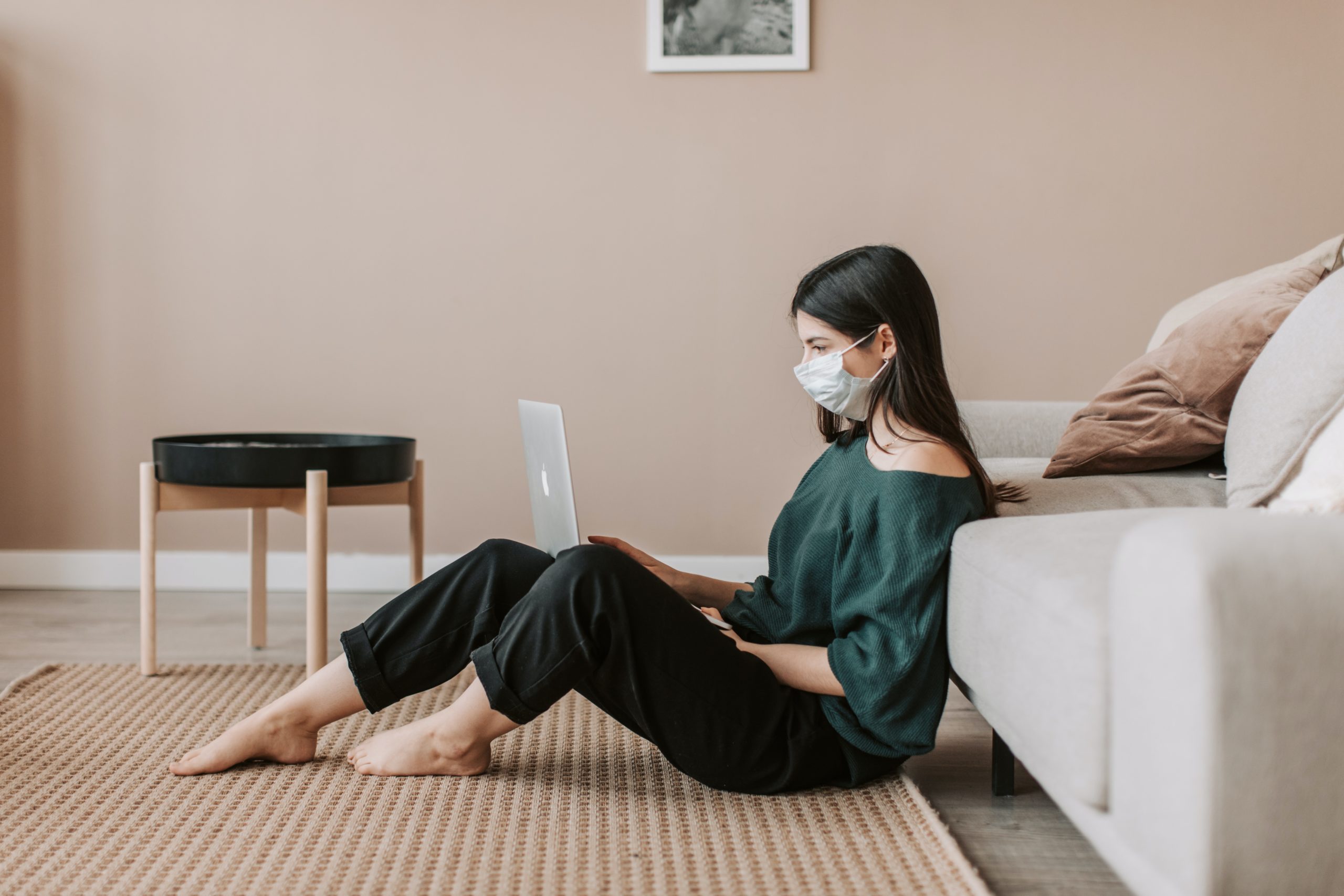 Ability to work
Many people with Long COVID find they don't have the stamina to work how they used to. So in addition to physical symptoms, your ability to work to full capacity can also be impacted by your lack of concentration and inability to focus.
Mental health
Long COVID can also have a detrimental effect on your mental and emotional health, including the onset of anxiety and depression.
Irregular routines
Whether it's joint pain or shortness of breath, Long COVID can make it difficult to take part in hobbies, social activities, and other day-to-day things you'd usually enjoy.
Other FAQs
We've some additional information regarding any questions you might have.
Is Long COVID common?
Not everyone who gets COVID will go on to develop Long COVID. According to the latest ONS figures, 3-12% of people who catch COVID will still have symptoms even 12 weeks after the initial infection. It's also estimated that as of 2 January 2022, 1.3 million people in the UK were experiencing ongoing Long COVID symptoms (that's around 1 in 50 of the population). 
Is it normal to have chest pains after COVID?
In the vast majority of COVID cases, chest pains should stop after the initial infection has gone away. However, chest pains, chest tightness, and breathlessness are all common symptoms of Long COVID.
It's important you call an ambulance if your chest pains become increasingly severe or sudden.
Can you get tested for Long COVID?
Because it's a condition that still isn't fully understood, there's no single Long COVID test to determine whether you have it or not. But do speak to your GP if you're experiencing ongoing COVID symptoms.
Is Long COVID contagious?
No, it's not contagious. You're only contagious during the first week (up to 10 days) after developing COVID symptoms. You're not usually infectious beyond this point. The symptoms you experience beyond the initial infection are caused by the body's ongoing response to the virus.
If you have Long COVID, will you still test positive?
No, you will not test positive with Long COVID symptoms. The virus of the initial COVID infection will no longer be active.
If you do test positive, it's most likely caused by a new COVID infection – so make sure you follow government guidelines and practice good hygiene. 
Does getting vaccinated help reduce the risk of getting Long COVID?
There's plenty of evidence that does indeed suggest the COVID vaccine reduces your risk of developing Long COVID. Data from ONS shows that in people aged 18-69 years, two doses of the COVID vaccine can help reduce the risk of developing Long Covid by up to 40%.
How do you know if you have Long COVID?
The best way to know is by speaking to your GP – they'll carry out an assessment, including questions about your symptoms and how they're impacting your life. You might also require various tests, including blood tests and x-rays. Don't suffer from long-term COVID effects in silence.
Get tested with London Vaccination Clinic
Do you have Long COVID symptoms that won't go away? Although there's no official test, we still recommend regular COVID testing to help determine whether you still have an active infection.
We've a range of COVID tests available, including both lateral flows and PCR.
How can you order your COVID test?
Browse the London Vaccination Clinic shop to find the test/s you need. We have COVID tests for both travel and non-travel purposes, as well as mass corporate testing. You can choose to visit our clinic in person or order a test online to be delivered to your home.
Home test order kits will be delivered with all of the necessary instructions inside. And in-clinic order appointments can be booked online here.