8 Tips for a successful visa application
Are you in need of a visa for your upcoming trip? Want to increase your chances of getting your application approved? Not to worry – we've got 8 visa travel tips that can help.
Remember, every visa application is different. Depending on where you're going, you'll need to gather specific information and evidence, including documents, letters, statements, and certificates that prove your purpose of travel. It's a whole bunch of paperwork you need to stay on top of.
However, the visa application process doesn't need to be a stressful hassle! Just make sure everything you provide is concise and clear. Examine the visa entry criteria and leave no stone left unturned. If you make a mistake or something is missing, you will increase your chances of the application being rejected.
So what common mistakes can you avoid? We've got 8 visa travel tips for maximising your chances of approval. Listen up.
Apply as early as possible
It's always best to apply in advance – at your earliest convenience, but at least 3 months before your departure date.
Don't leave anything to the last minute – if you do, you're more likely to make mistakes. Incorrect information or misplaced documents can result in rejection.
Check the average processing time of the specific country you're getting the visa from. Give yourself enough time to gather the documents and check through all the information before sending it off.
Double check what documents are needed
Start by writing out a checklist of everything you need. You can refer back to this list to make sure you've not missed anything before sending the application off.
Organisation is key. Follow the precise instructions given to you by the embassy and pay attention to the details. It's best to provide as much information and evidence as possible. The less proof you provide, the weaker your application.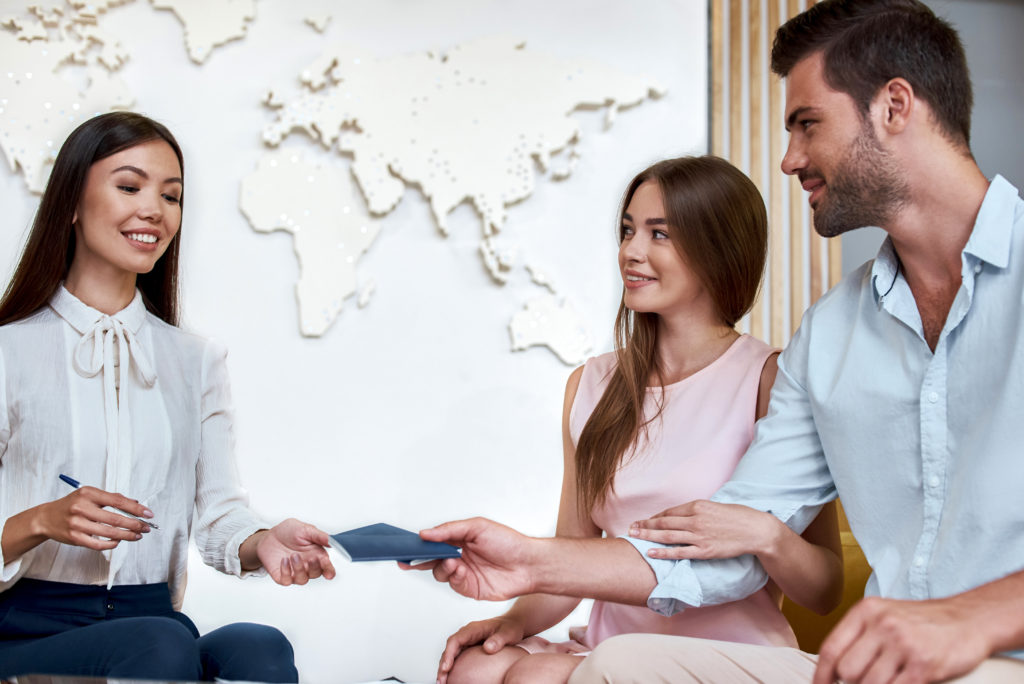 Gather sufficient financial proof
One important aspect of a visa application is proving you can financially support your travel plans. The evidence is usually a bank statement or certificate.
Remember, your cash flow should be equal to the trip's living expenses. The requirements might be different depending on your current living or employment status too. For example, are you employed, self-employed, retired, or a student? Find out what kind of financial evidence you need and gather all the documents.
Clearly set out your travel purposes
In all visa applications, you'll need to tell the embassy why you wish to enter the country. Set out clear and true travel purposes that match up with your plans. For example, are you going on vacation? Visiting friends or relatives? Away on a business trip or meeting clients? Whatever the reason, just be honest.
Prove you're not overstaying
Ultimately, the reason they need to know about your travel purposes is to ensure you don't overstay your visa or illegally work on a tourist permit.
Your application is weak if they think you're compelled to stay longer as an immigrant or have no strong ties to your home country. That's why you need evidence of all the reasons you'll be inclined to return home after your period of stay, including employment, property possession, university enrollment, family commitments, etc.
Be prepared for an interview
Some visa applications only require paperwork and documents, but you may need to attend an interview for others. But don't worry if this is the case – they're not as daunting as you think. As long as you've been honest on your application, then you have nothing to worry about.
Visa interviews are simply a way of understanding more about your travel purposes and personal circumstances. You'll be asked further questions about yourself and your planned trip. Here's some of the best interview tips:
Don't be late. Double check the time and date of your booked slot at the embassy.
Make sure you've provided all the required documentation before you arrive.
Don't give any false answers. Just be open and direct.
Dress appropriately, smart-casual attire is fine.
Relax – there's no reason to be nervous. Make plenty of eye contact and tell the truth.

Choose the right travel clinic
Another important part of a visa application is taking part in a medical assessment – especially when applying for a work visa.
The purpose of visa medicals is to assess whether you are physically fit and healthy to travel or carry out the work you're visiting the country for. The general assessment might include the following:
X-rays
Blood tests
Urinalysis
ECG
Pregnancy tests (if required)
The assessment will also identify whether you have any inadmissible health-related conditions. If you pass, you'll be given the all clear to travel.
We here at London Vaccination Clinic provide thorough and certified visa medical assessments. We're all about making this part of your visa application as easy and swift as possible. We know firsthand how stressful and complicated the visa process can be.
We provide medical assessments for a range of countries. The appointments are usually quick (no longer than 15 minutes) and you'll receive the results in 1-3 working days.
Don't book before approval
Lastly, we recommend not booking any travel arrangements until your visa application is 100% approved. This includes flights, accommodation, and tickets for day trips, excursions, etc.
Not only will you face disappointment if it's rejected, but you might lose money on non-refundable tickets.
Also beware that visa applications have varying processing times, especially during busy travel periods. So be patient and prioritise getting your visa before anything else.
Book your medical assessment with us
If you need a medical assessment or certificate as part of your visa application, you've come to the right place!
Book a same-day appointment with one of our nurses. They'll make the necessary checks to complete your visa application with ease. The countries we provide visa medicals for include: Saudi Arabia, China, Kuwait, South Africa, and the UAE. 
Want to get in touch? It's simple.
Call us: 020 7112 5198
Email: info@londonvaccinationclinic.co.uk
Book online: https://www.londonvaccinationclinic.co.uk